July 24, 2023
Build Your Barbie Dreamhouse with Us - Creative ideas on where to incorporate pink in your home!
Our Design Team had a blast creating Barbie-inspired kitchen and bathroom examples in our Design Studio. So we decided to put together a list of how and where you can incorporate pink tile in your home.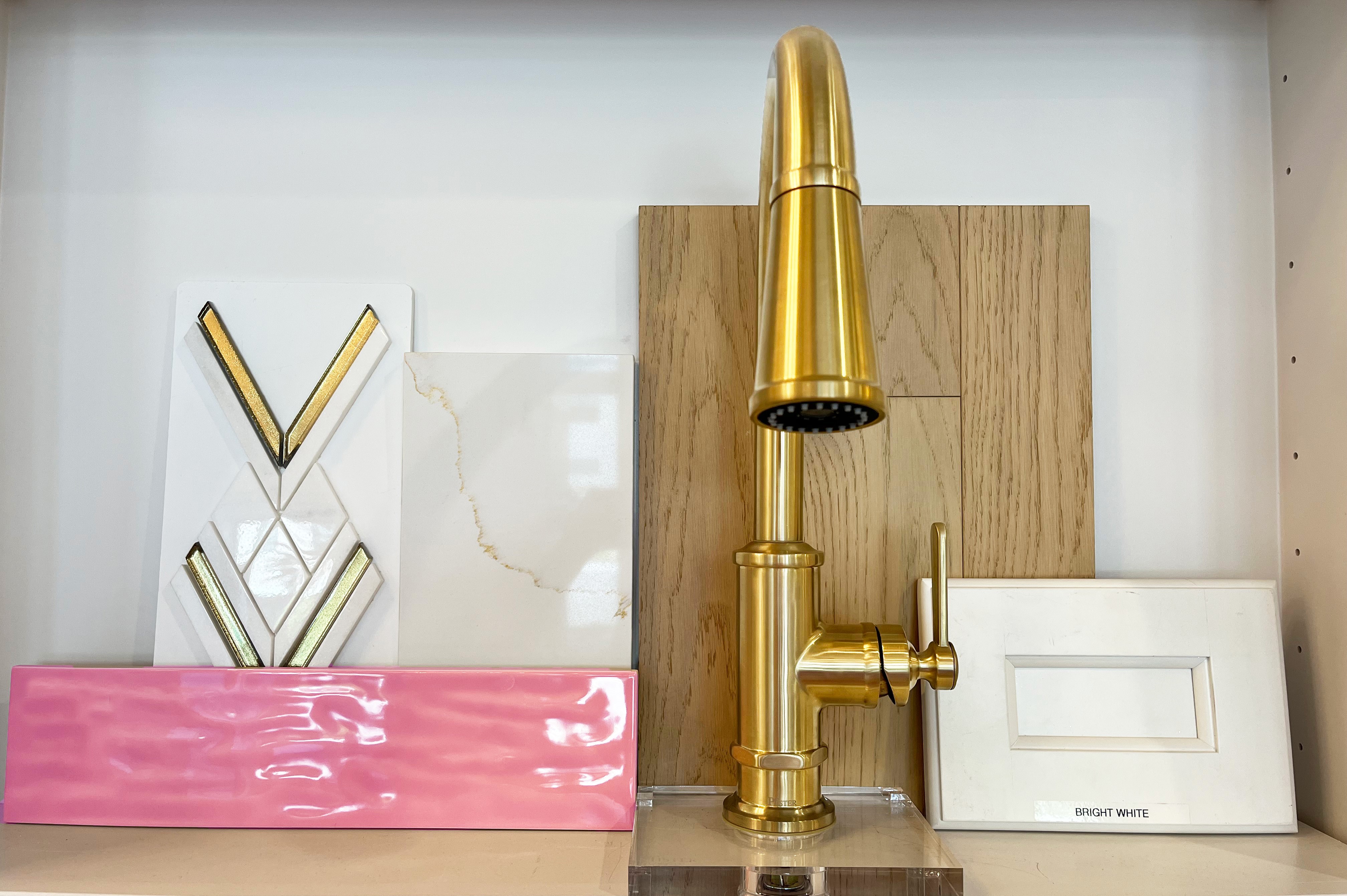 Embrace the Timeless Elegance of Pink Tiles in Your Home!
In the world of interior design, the versatility of pink tiles is often underestimated. While some may associate pink with overly feminine or outdated aesthetics, this charming hue can add a touch of warmth and sophistication to any space. Here are some creative ideas on where to incorporate pink tiles in your home:
Sublime Splashbacks:

 Elevate your kitchen's style by using pink tiles as a stunning backsplash. Whether you opt for soft blush tones or bolder fuchsia hues, the pink accents will infuse your culinary haven with a delightful sense of playfulness.

Luxurious Bathrooms: Turn your bathroom into a haven with pink tiles adorning the shower walls or the vanity backsplash. The subtle yet soothing color will create a spa-like ambiance, perfect for unwinding after a long day.
Enchanting Entryways: Make a lasting impression on guests by using pink tiles in the entryway. From mosaic patterns to geometric designs, these tiles can add a pop of color that sets the tone for the rest of your beautifully designed home.
Alluring Accents: Infuse charm into any room by using pink tiles as decorative accents. Consider a feature wall in the living room, a cozy fireplace surround, or even a unique tabletop in the dining area.
Playful Kids' Spaces: Pink tiles can transform a child's bedroom or playroom into a magical wonderland. Use them to create vibrant floors or lively wall patterns that ignite your little ones' imagination.
Remember, the key to using pink tiles successfully lies in balance and harmony. Pair them with neutral tones like white, cream, or gray to create a chic and modern look. So, don't shy away from the beauty of pink tiles—embrace their timeless elegance and let your home radiate with style and grace.
Vote for your favorite Barbie-inspired Kitchen and Bathroom on our Instagram post:
Pink Tile & Our Design Studio 
For our Barbie Dreamhome campaign, our marketing team enhanced these photos: We do not offer pink shutters, and our Hollingsworth Kitchen backsplash tile is not pink. However, we DO offer pink tile! The tile samples in the Kitchen and Bathroom options shown are choices in our design studio. For this campaign, our marketing team enhanced each photo, causing the pink tile to appear more saturated than it is. But we do have pink tile, and it is so charming!
Our new Bill Clark Homes & Legacy Homes Design Studio was constructed around capitalizing on the total client experience. The space allows our team to improve our services and meet our client's needs and vision for their new home. The new Design Studio enhances our Design Consultants' capabilities when taking a client from concept to design and the actuality of building a gorgeous home to fit their specific lifestyle. Our goal was to create an inviting, open space that gives our clients a magical sensation when they enter. We want our clients to feel significant and have a personalized, positive experience. Click here to schedule an appointment!
See our Available Homes:
We are currently offering the following:
Available homes in construction or completed (Available NOW to purchase.)
Available Buildable Homesites (choose your homesite, then design & build your home).
Custom home design + build (on your own piece of property outside of our standard communities)
Photos by Bill Clark Homes
Design Selections by Courtney Salyer & Kristin Pair, Bill Clark Homes
Artwork & Graphics by Julia Mallozzi, Bill Clark Homes
Blog Written By Julia Mallozzi, Bill Clark Homes